Mint is a delicious herb and one of the easiest to grow. There are so many ways to use it from drinks to salads to main courses and more. I've gathered over 25 of the best fresh mint recipes and will walk you through how to preserve mint. If you are growing mint, save or pin this post and try all of these delicious recipes and ideas.
This is the first in my series of herbs and how to use them beyond sprinkling them on top of your food. Also check out 3 Ways To Preserve (And Use) Your Lavender, 20 Recipes To Use and Preserve Lavender, and 20 Best Parsley Recipes and The Best Herbs To Substitute For Parsley In Recipes.
How To Store Mint
To dry, hang in a well ventilated place until dry or speed up the process by putting on parchment in your oven set on the lowest temperature (150'F) or a dehydrator. Once dry, store in jars in your cupboard to keep away light and moisture.
To freeze there are 2 methods. You can puree, mix with a small amount of olive or other vegetable oil and freeze in ice cube trays and transfer to airtight containers once froze. Alternatively you can freeze clean, dry mint in a large bag.
Once frozen, crumble it up and store in small containers or bags in your freezer. Frozen and dried mint can be used for any of these fresh mint recipes that have mint cooked in. Dry mint is not as potent as frozen or fresh.
Health Benefits Of Mint
There are many health benefits to mint. Said to ease digestive upset, tension headaches and believed to be beneficial for the common cold because of its antibacterial, antiviral and anti-inflammatory properties.
Mint is stimulating and makes us feel more energized just by smelling it! When I'm out in my garden, I like to brush by it or wave my hand through it to breathe in it's refreshing scent.
Tip: Try adding some fresh mint leaves to your bath along with some bath salts for a soothing soak.
(Note: Mint can be invasive in the garden so many people will plant it in pots instead of straight in the garden.)
Drink Your Mint
Start with simple , soothing mint tea. Delicious fresh or dried mint makes a refreshing tea for summer heat and in the winter it's a soothing tea for sore throats and coughs. Kate's Mint Tea is a cuppa comfort <3
Strawberry Mint Limeade is a delicious and cool drink for the whole family. Punchy, bright and refreshing for hot days!
For an adult drink, try a twist on the traditional wine spritzer. Created in Northern Italy, this Hugo recipe has a hint of mint and elder flower, with a bubbly finish. An elegant and unexpected spritzer or aperitif for summer's best parties.
Cool off with a refreshing Mulberry Mojito. You'll love this fruity twist on the classic Mojito, the perfect pool party drink! Psst! You can make this Mojito with blackberries or blueberries if you can't find mulberries.
Healthy and Fresh Mint Salad Recipes
How about a simple and refreshing Watermelon Cucumber and Mint salad that makes a great side during the summer months.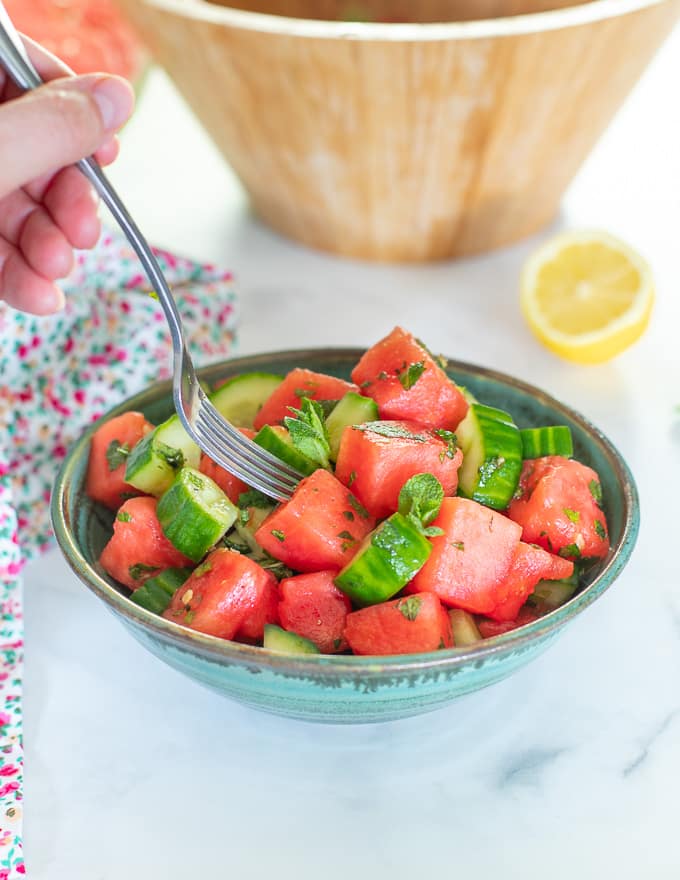 Go Italian with this mint and parsley flavored zucchini antipasti! Perfect with a crisp glass of white wine, it's an easy and elegant appetizer or salad.
This Thai-Inspired Forest Mushroom Salad is packed with fresh herbs and full of flavor. It's a quick and easy salad full of bright flavours perfect for a hot summer day! As a mushroom lover, this is one of my top picks 😉
A Persian Chopped Salad with is sweet and savory with crunchy cucumbers, red onions, tangy feta, and lots of fresh herbs is perfect with grilled meats or a lentil stew. This salad has big, bold and satisfying flavour.
For a sweeter side salad or light lunch, try this Orange Pomegranate Salad with Mint Lime Dressing. Complemented by an amazing mint lime dressing, crunchy walnuts, and salty feta cheese, this salad is a crowd pleaser.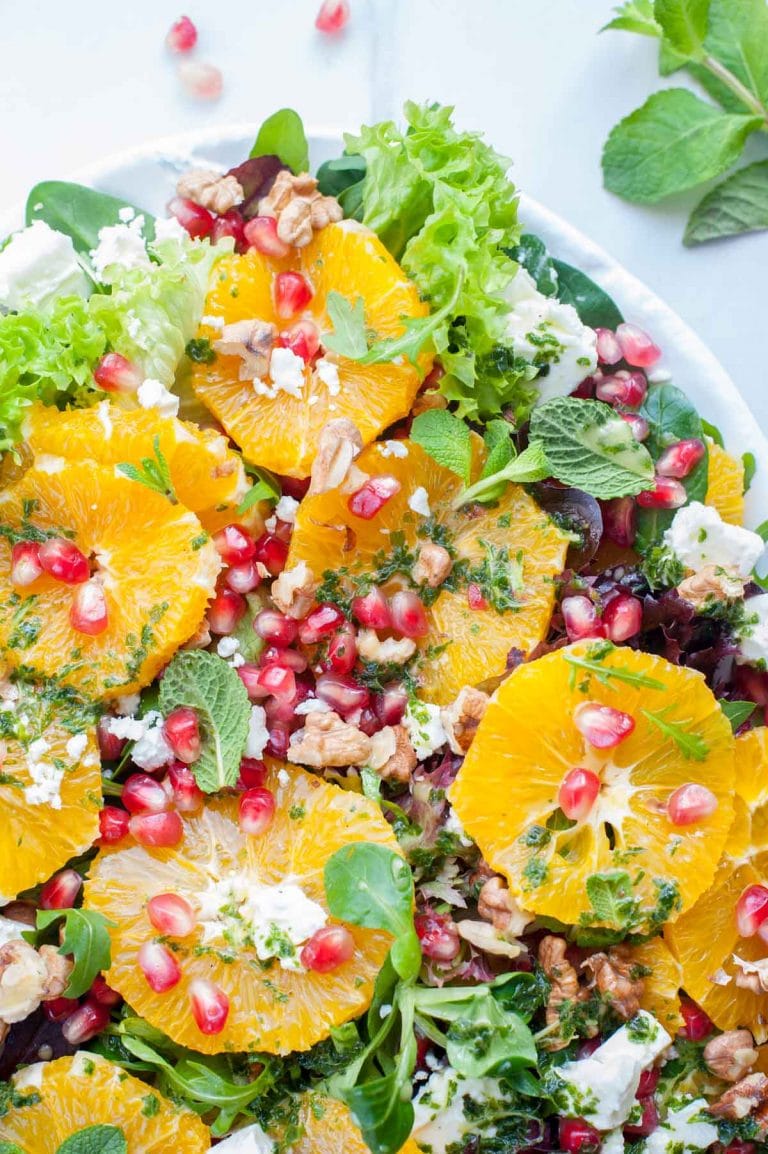 Healthy, hearty and tasty, this Green Lentil Tabbouleh Salad is a nutrient-packed recipe that makes a great lunch or side dish. It is naturally vegan, gluten free, and high in protein. Fresh parsley, mint, cucumber, tomato, and lemon juice give this salad a ton of flavor.
A Spicy Sweet Cantaloupe salad highlights everyone's favourite melon at the peak of it's season. Who can resist the the classic combination of melon and cheese?
Mint Sauce, Salsa, Soup etc.
One of my family's favourite meals is pasta with this Mint Basil Pesto. It is both vegan and gluten free. The mint adds so much freshness and the nuts add some protein-yum!
Minty Pea Soup is delicious served hot or chilled (I love it chilled best). It can be served as a party appetizer in cute little cups (like shooters), or by the bowlful.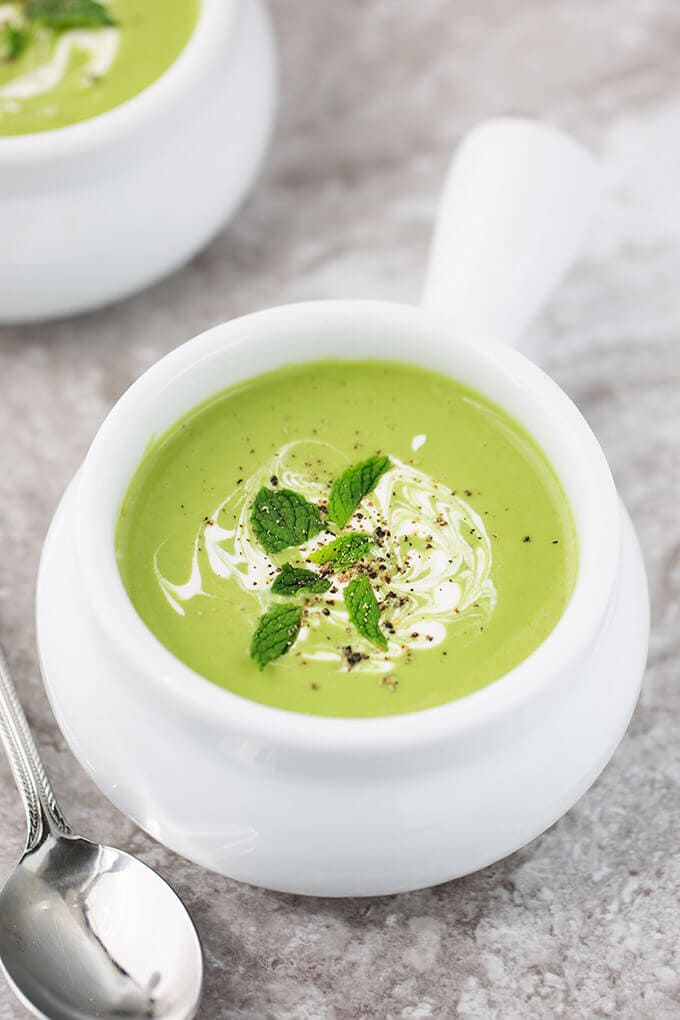 We all know that not everyone likes cilantro. That is is why this recipe for Roasted Tomato Salsa with Mint recipe is so amazing. All the salsa flavor with a mint twist. You might never go back to cilantro!
Indian Yogurt Mint sauce is a fresh and cool chutney that is perfect to serve with poppadums and starters. One of the easy and quick recipes to make with minimal ingredients that are mostly available in kitchen pantry.
This Cherry Mint Salsa is sweet and tangy – perfect for serving with chips, or atop chicken or pork!
Best Mint Main Courses
Mint is used in many cuisines from Indian to Persian, Greek and Turkish to English and more. Here are some delicious main dish recipes with the freshness of mint.
Thai Flank Steak Salad Bowl is a simple and refreshing warm weather meal. Punchy Thai flavours of spicy chili and cooling mint make this healthy lunch or dinner super satisfying.
Fresh mint is a highlight of Salpicon, a traditional beef appetizer popular in Mexico and Guatemala.
Mix in a little India with this flavourful Indian recipe. Tandoori Shrimp with Mint Chutney is easy to make and not too spicy.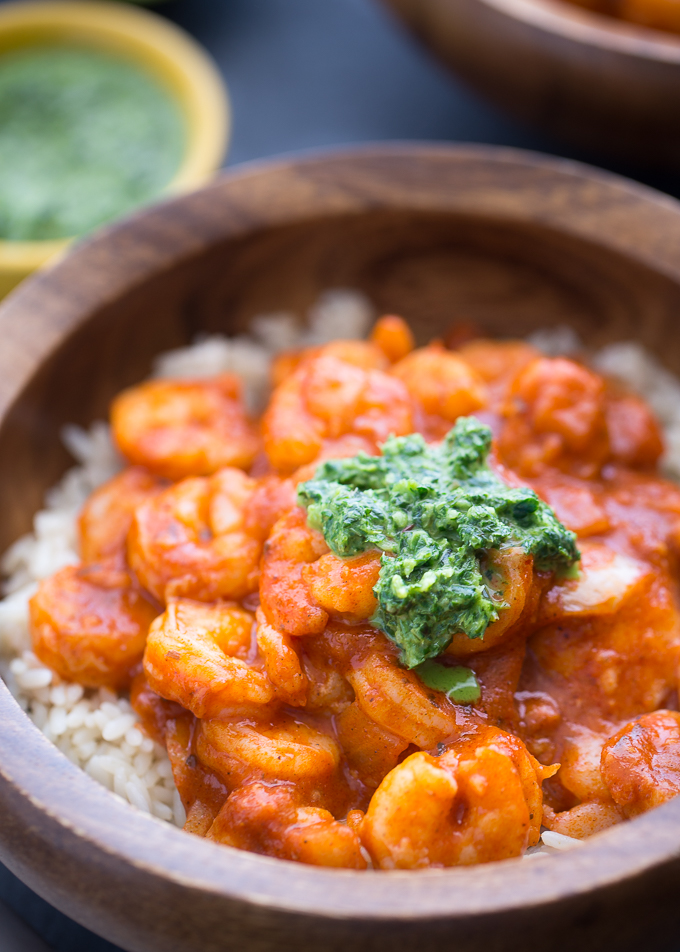 English style lamb and mint sauce recipe is simple and delicious. Lamb with this English Mint Sauce is the a delicious Sunday supper.
Perfect for the Kentucky Derby, these Mint Julep Bourbon Chicken Skewers are a deliciously easy appetizer! This recipe is great for derby parties, but can also be eaten year-round!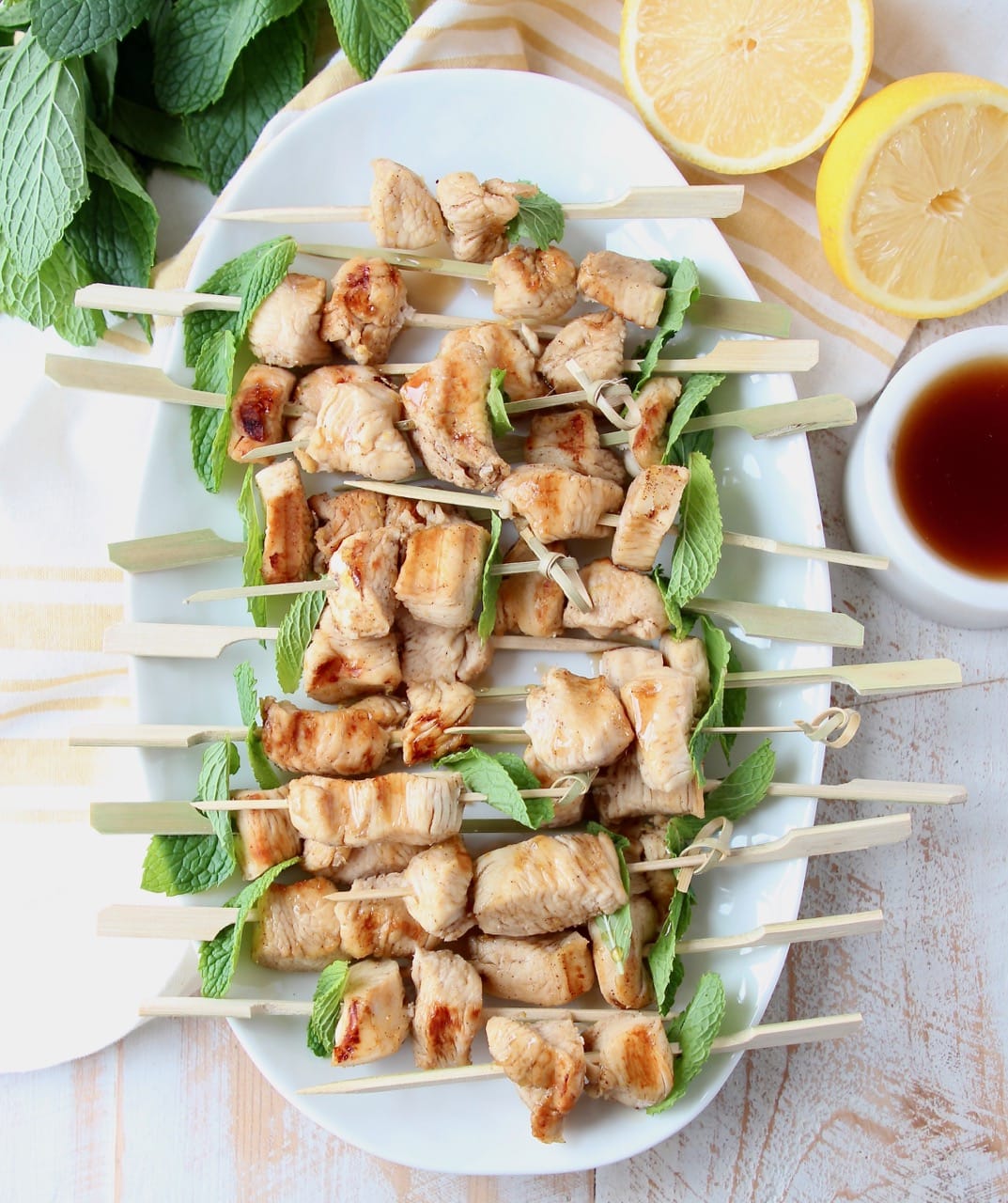 Smokey Charred Cauliflower is paired with fresh arugula and a seriously delicious Harissa Tahini Sauce in this vegan and gluten free bowl recipe! Made in just 20 minutes, this healthy bowl is perfect for lunch, dinner or meal prep!
Re(Fresh)ing Mint For Dessert
There is nothing quite as satisfying as the cold, creamy goodness of ice cream during the sweltering days of summer. This Pure Mint Chip Ice Cream is made from the fresh ingredients that make it especially appealing.
This Mojitarita is a fun way to get your boozy Summer dessert! Pure indulgence 🙂
Cool down with this easy to make No-Churn Mojito Ice Cream flavoured with lime, mint and plenty of rum. (Yo Ho Ho and a bottle of rum!)
Related Recipes
For more on what I'm cooking up, follow me on Instagram or Facebook. You might also like my FREE printable weekly meal planner.
Cheers friends! Sabrina