Cooking And Baking With Lavender
Lavender not only smells divine, it tastes delicious! Lavender works well in sweet or savoury dishes but today's are all sweet treats. I've put together this collection of 20 of the best recipes to use and preserve lavender. In addition to the tasty recipes below, you can find my guide for 3 Easy Ways To Preserve Your Lavender here to save some for the winter by drying it, making a simple extract/tincture or simple syrup.
Why And How To Pick And Choose
Lavender is well known as a calming scent but the herb is also believed to have a calming effect on your digestive system. If buying it at the store, make sure it is marked as edible and if picking your own, English Lavender is the best type. Choose unsprayed flowers when they are in full bud but not yet blooming. Pick lavender buds in the morning when their essential oils are at their most vibrant and then pick them from their stems for use fresh or dry them for use later.
If you love these recipe ideas, I'd love you to pin this or share it with your friends 🙂
Lavender Libations
Citrus Lavender Schorle is an effervescent non-alcoholic traditional German sparkling beverage. Strong notes of citrus are accompanied by a beautiful sweet flavour and bouquet of lavender, created by infusing dried lavender flowers into a simple syrup mixture.
Lavender lemonade is a refreshing and delightful twist to your classic lemonade recipe. Infused with a lavender honey simple syrup it's easy, fragrant, elegant and perfect to enjoy on a warm day throughout spring and summer.
For a fresh take on the classic Champagne cocktail, try a Lavender French 75 . Lavender and gin pair well together making this totally addicting, this is even better than the original!
This easy Lavender Cold Brew Coffee is sweetened with a delicious lavender simple syrup.
Lavender Infused Gin! A fabulous way to add a little floral note to your cocktails! If you're looking for homemade gift ideas, this makes a lovely gift!
Lavender Treats
Lavender Creme Brulee is soft and creamy on the inside with a deliciously crisp topping. Perfect for entertaining the custard is infused with lavender flowers for a chic French dessert.
Gorgeous and tasty, these Lemon Lavender Mini Tarts are completely gluten-free –a delicious treat that anyone can enjoy.
Easy sugar free blueberry cheesecake ice cream is a delicious dessert made from just 5 ingredients! This recipe can be used without an ice cream maker.
A dairy-free/no churn Lavender Honey Ice Cream that's incredibly creamy and perfectly scoop-able. With 6 ingredients only, this ice cream is easy to make, lactose free, non-dairy, and gluten-free!
Honey, Orange and Lavender Posset is an herbal twist on a traditional English pudding (dessert).
Plum Tarte Tatin might sound complicated but in reality it is just an upside down tart. A delicious and impressive French recipe that is actually pretty simple. Topped with luscious lavender cream, this is great for company.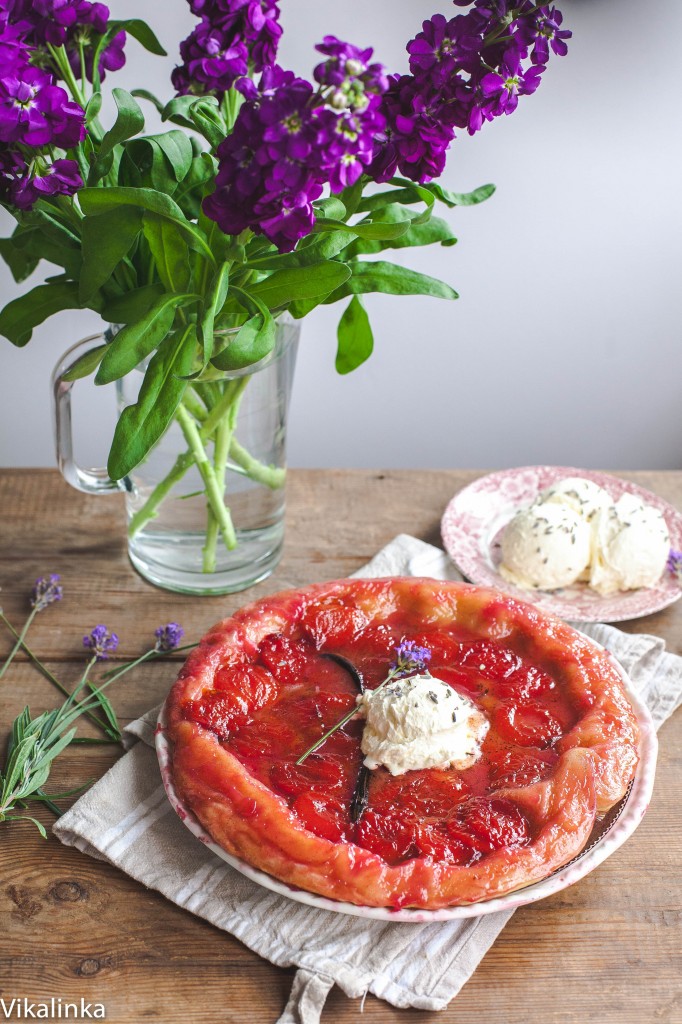 Lavender Cookies & Cakes
Blackberry Lavender Chocolate Chip Cookies – a unique twist on the classic with some fruit and dried lavender. Perfect dessert in summertime!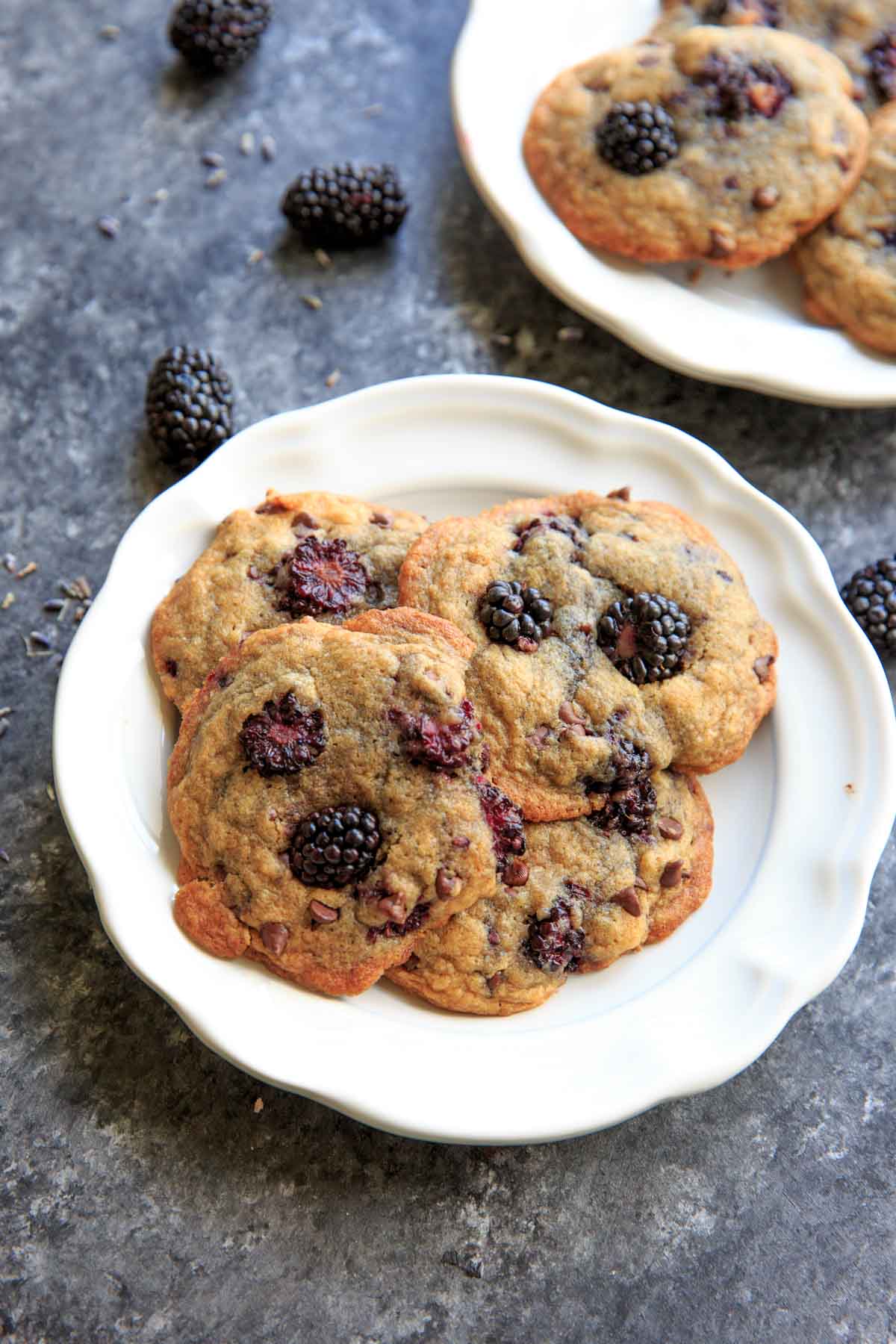 Lavender sugar cookies are a twist on a classic! The herbaceous, botanical note of lavender is offset with a simple Earl Grey glaze that is SOOO good!
These Lemon Lavender Cupcakes are the perfect spring treat. Bright and full of flavor and sure to be the favorite dessert!
Lavender Earl Grey cake is a fabulous, special cake for any baby or bridal shower. A sweet spring or summer treat, this is a delicately perfumed cake.
Lavender Lemon Scones! The aroma of citrusy lemon and floral flavour coupled with the crunch from the poppy seeds make these scones a must have treat for breakfast or tea.
Lavender Jam
Learning how to make plum jam is easy with this Lavender Plum Jam recipe. Using culinary grade lavender gives the preserve a gorgeous floral depth.